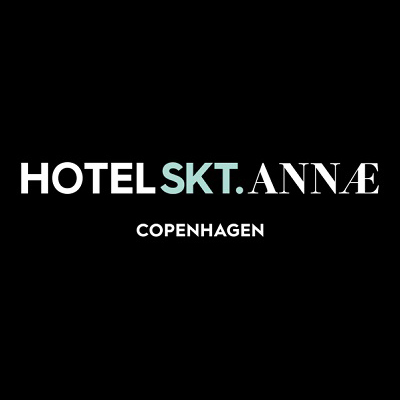 Hotel Skt. Annæ
Sankt Annæ Plads 18-20
1250 Copenhagen , Denmark
Hotel SKT. Annæ is a 4-star boutique hotel based in beautiful buildings dating back to the 17th century. During 2016/2017 the hotel have been going through major renovations and improvements. Among the amazing results of this construction project are a new charming interior design, 99 Deluxe Rooms and a new Restaurant.

In total we offer 147 rooms, which are each individually decorated. The interior design is a modern Copenhagen style, but the hotel's charm and historical atmosphere is still preserved. You are invited to experience the Copenhagen vibe from the inside, as we strive to create surroundings, that gives you a sense of life in the Copenhagen backyards and the cozy feeling of Danish homes. This is especially manifested in the color shades throughout the hotel. The talented design duo from SPACE Copenhagen, who were creative directors of the hotel's redesign, chose the color pallette of the famous Danish painter Hammershøi (1864-1916). Hammershøi kept his colors in a rigorous spectrum, where black, white and shades of brown were essential. He had, for his time, a very outstanding painting style and the aesthetics of his artwork caused debate among art critics. He was born in Copenhagen and lived here his whole life, and the city was often inspiration and subject to his paintings. This special connection to Copenhagen and his way of portraying his beloved city, are what the designers wanted to grasp in the decor and hotel's atmosphere. Read more about our rooms here.

The location of Hotel SKT. Annæ is in the very central and historical part of Copenhagen. Therefore, you will enjoy having many sights and attractions within walking distances from the hotel doorstep. Get directions and read more about Copenhagen here.
Features
Bar
Car parking
Free Wi-Fi
Laundry Facilities
Terrace
Additional Details
High season
Low season
Shoulder season
Jan
Feb
Mar
Apr
May
Jun
Jul
Aug
Sep
Oct
Nov
Dec
Meeting capacities
Floorplan
Room
name
Total m2
Ceiling
height
Wifi
Daylight
Theatre
Classroom
Dinner
Cabaret
Reception
Board
U Shape
no
no
Location
Sankt Annæ Plads 18-20, 1250 Copenhagen , Denmark

Attachments
---
Hotels nearby